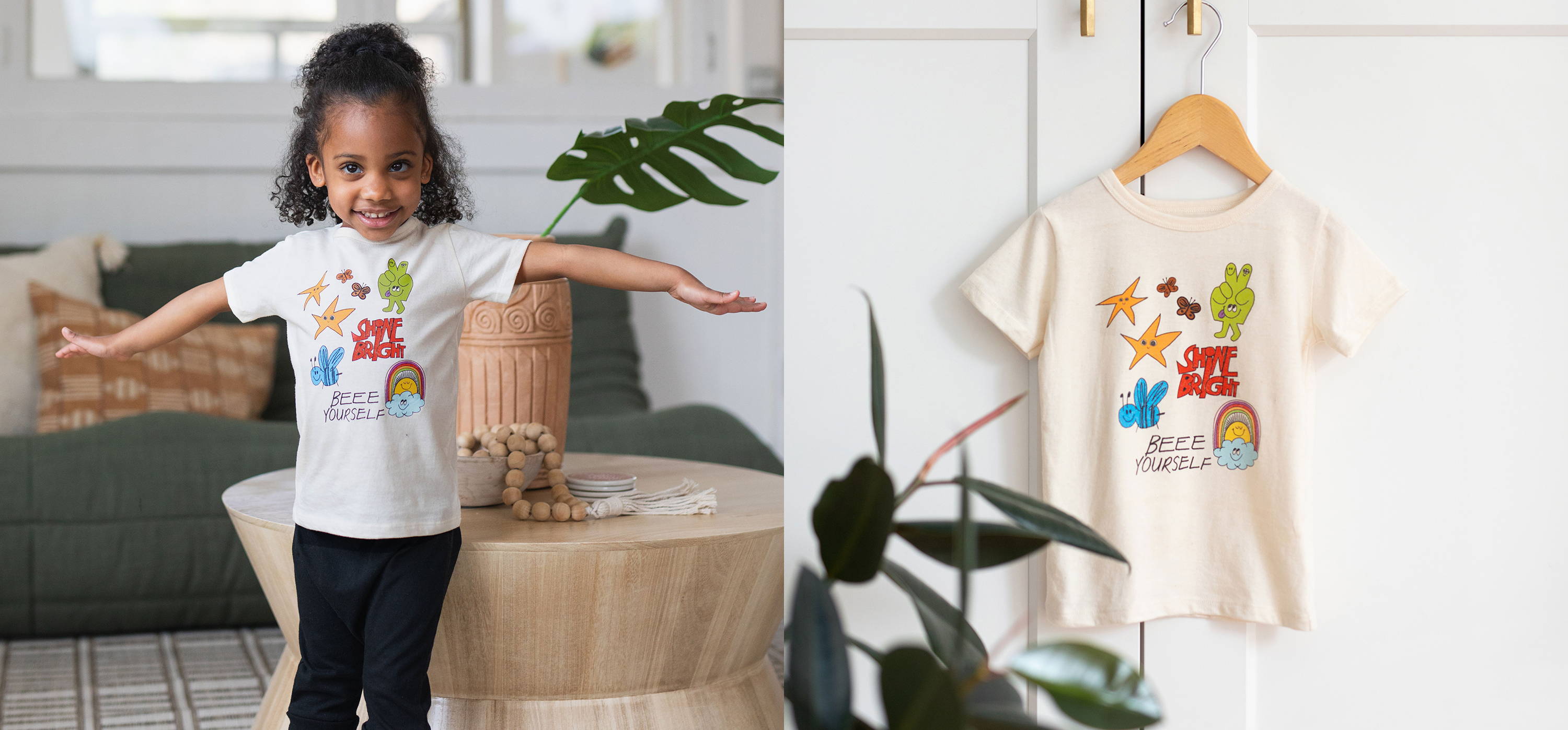 In honour of Pride Month, we worked in collaboration with Canadian Artist, Yazmin Monet, to create a limited edition graphic tee.

A celebration of diversity, love and the pride that comes with being true to yourself!

20% of proceeds from the sale of the tee and 1% of all sales for the entire month of June will be donated to Rainbow Railroad.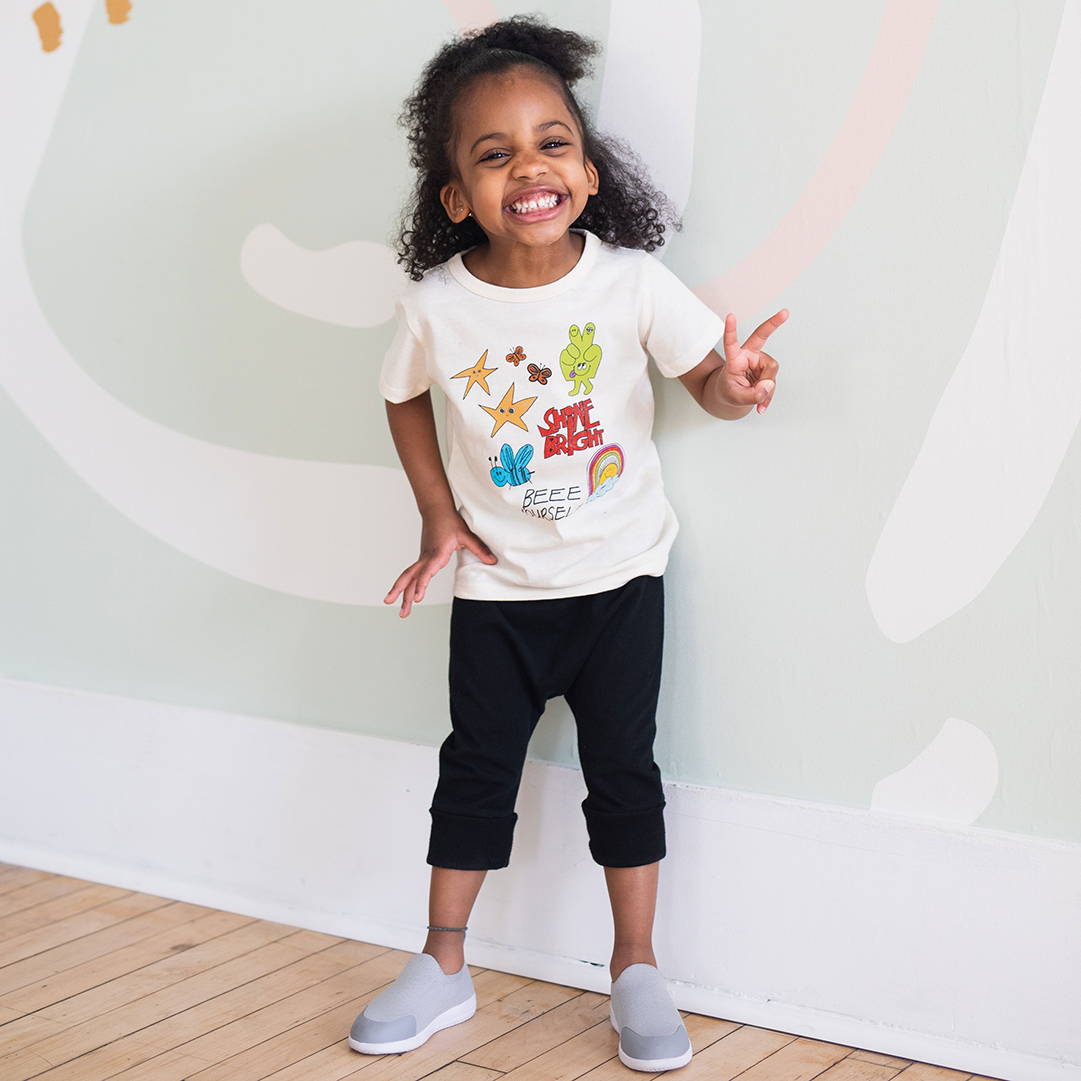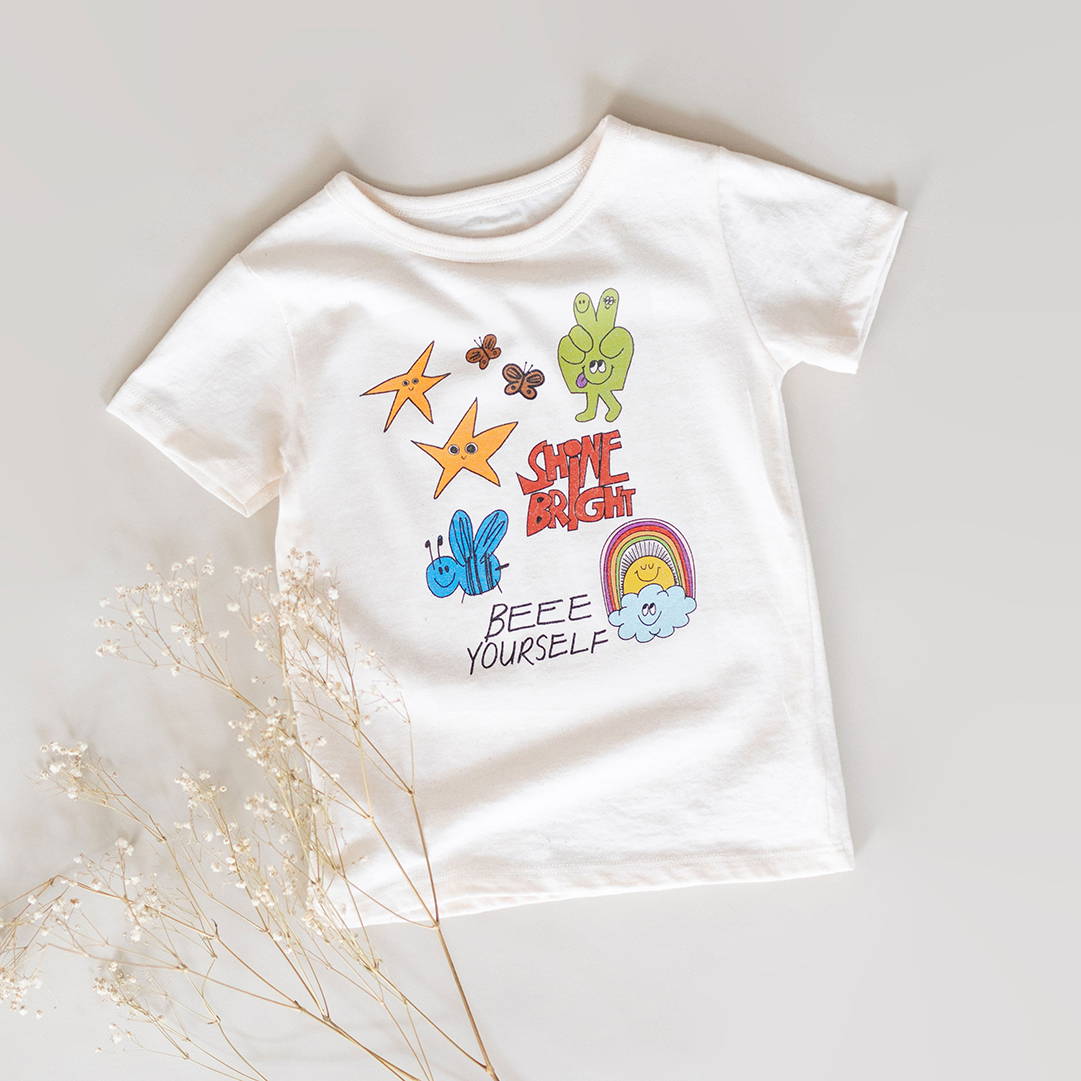 ---
Yazmin Monet Butcher is a Black, queer, multi-disciplinary artist located in Toronto. She's had the pleasure of working with Black Lives Matter Canada, The National Film Board of Canada, the New York Times, Allure, Adidas, CBC Arts, WWD, and Penguin Random House to name a few. When she's not staring into her computer for work, you can find her staring into her computer for pleasure. Sometimes, just for kicks, Yazmin writes about herself in the third person.

"When I was asked to design a piece for mini mioche - in support of Pride and the 2SLGBTQIA+ community - I knew that I wanted to experiment with a simple, hand drawn illustration style, reminiscent of the pop art movement of the 60s and 70s. It was during this time period that the gay liberation movement began in North America, with Toronto's first Pride celebration being held - at Hanlan's Point - in 1971.

This piece is playful, vibrant (it includes all of the colours of the pride flag) and a celebration of diversity, love and the pride that comes with being true to yourself!"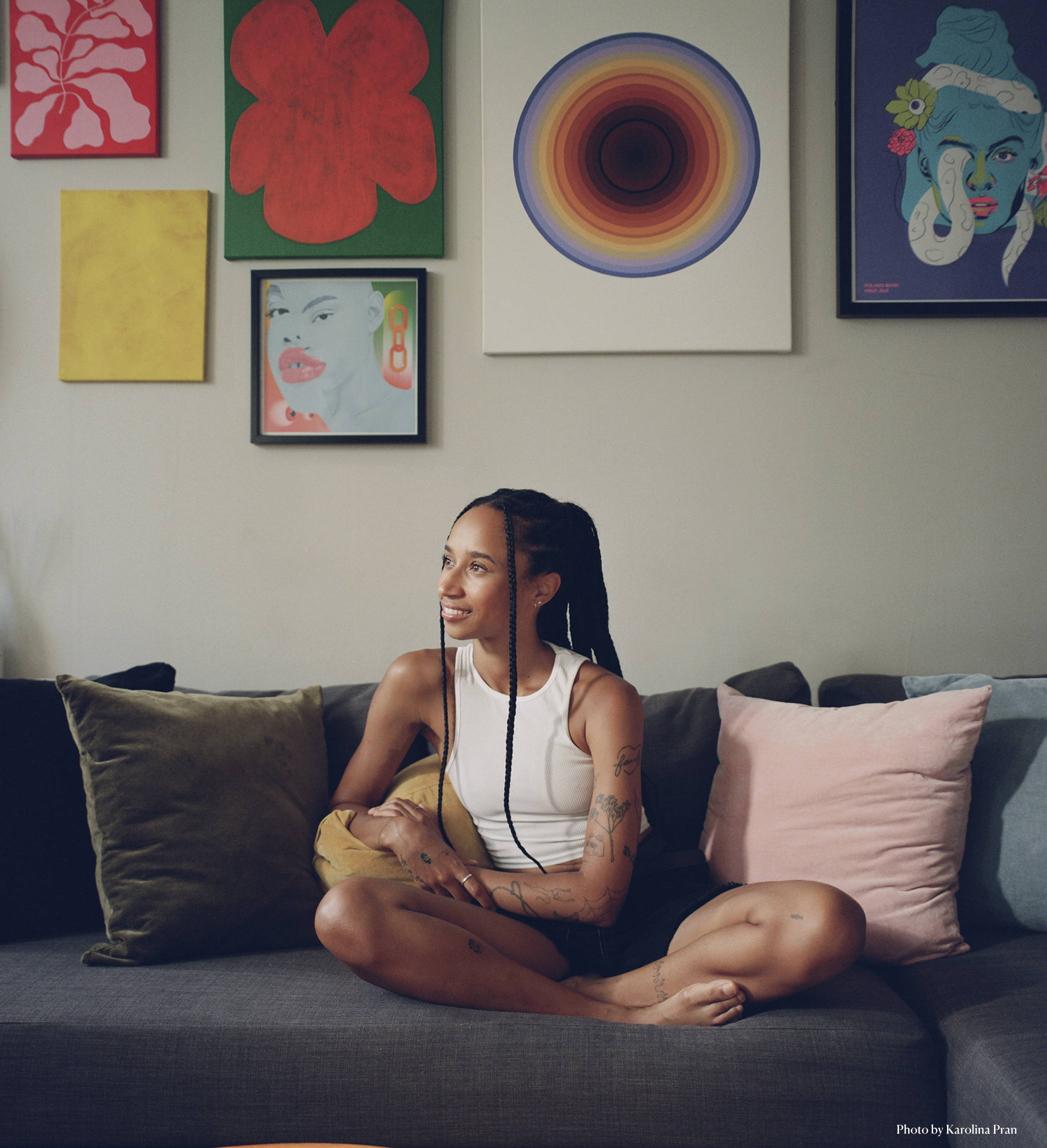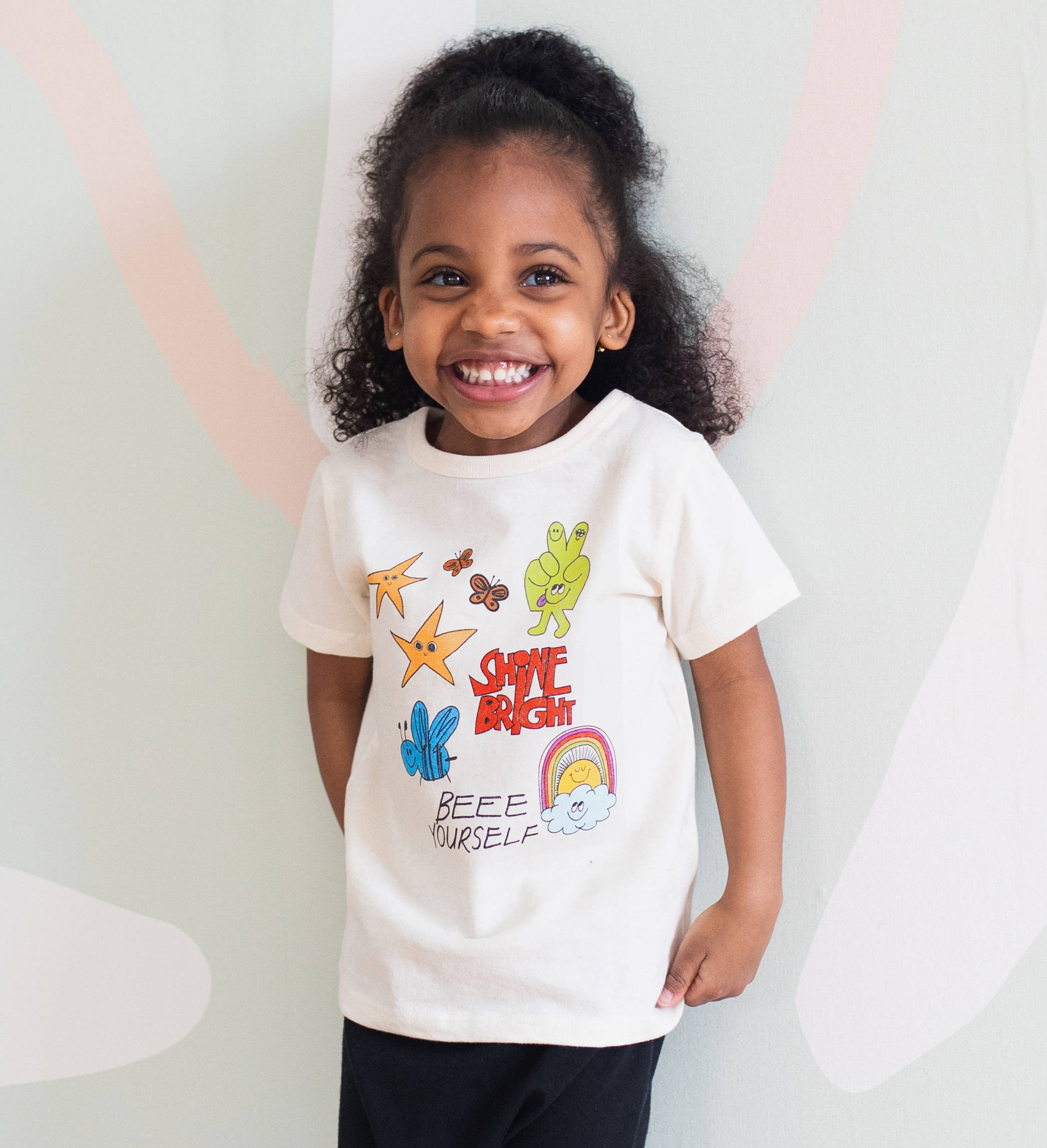 Rainbow Railroad is a global not-for-profit organization that helps 2SLGBTQIA+ people facing persecution based on their sexual orientation, gender identity and sex characteristics.

Rainbow Railroad was founded in 2006 as a volunteer-run organization by a diverse group of 2SLGBTQIA+ activists and human rights defenders who wanted to do more to address the levels of violence 2SLGBTQIA+ people face worldwide.

Since their founding, they've helped over 7,621 2SLGBTQIA+ individuals find safety through emergency relocation and other forms of assistance.